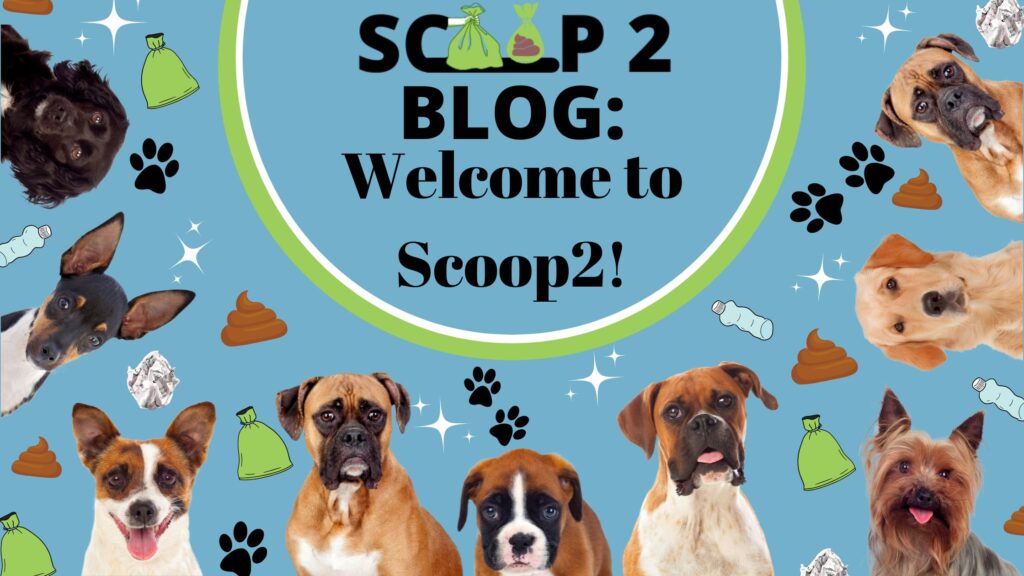 As you have read on our home page, our mission is simple, we want to create a community of like-minded responsible pet owners who care for the environment and respect our non-pet-loving neighbours. But anyone can be a part of Scoop2! If you are an environmental enthusiast, we want you too!
We are committed to helping eliminate dog waste, and trash in our environment that has been left behind. Our goal is to protect our earth, mainly our watershed, and both humans and wildlife. 
Growing up we all heard the popular saying, "Take nothing but pictures, leave nothing but foot prints" or something similar. Here at Scoop2 we believe the same, and want to take it that extra mile, to scoop (at least) 2 pieces of litter or pet waste when you are out on a hike or walk and dispose of it properly.
Why is this important? Animal waste contains bacteria and parasites, such as, E. coli, Giardia and Salmonella. Waste washes from private property and our streets and parks into our waterways, which pollutes our watershed. Same with garbage, there is a reason we have been shifting from plastics to recyclable materials – For example, plastic straws are no longer available at most fast-serve restaurants – save the turtles people! Waste and trash in our water poses a health risk to both humans and other animals. Interested in learning more? Check out our Frequently Asked Questions Page to answer some common Q&A's. A question we don't have answered? Send us a Contact request and we will be sure to respond as soon as possible.
How can I join the Scoop2 Community? Sign our Scoop2 pledge to join the poovement and follow our social media accounts (quick links at the bottom of this webpage) we share helpful tips, information, local resources, cool products and more!
Speaking of cool products, be sure to come back soon to check out our upcoming blog post on products Scoop2 is LOVING and will make your Scoop2 journey easier.
Thank you for checking out our Scoop2 blog, welcome to our wonderful community and be sure to come back soon!