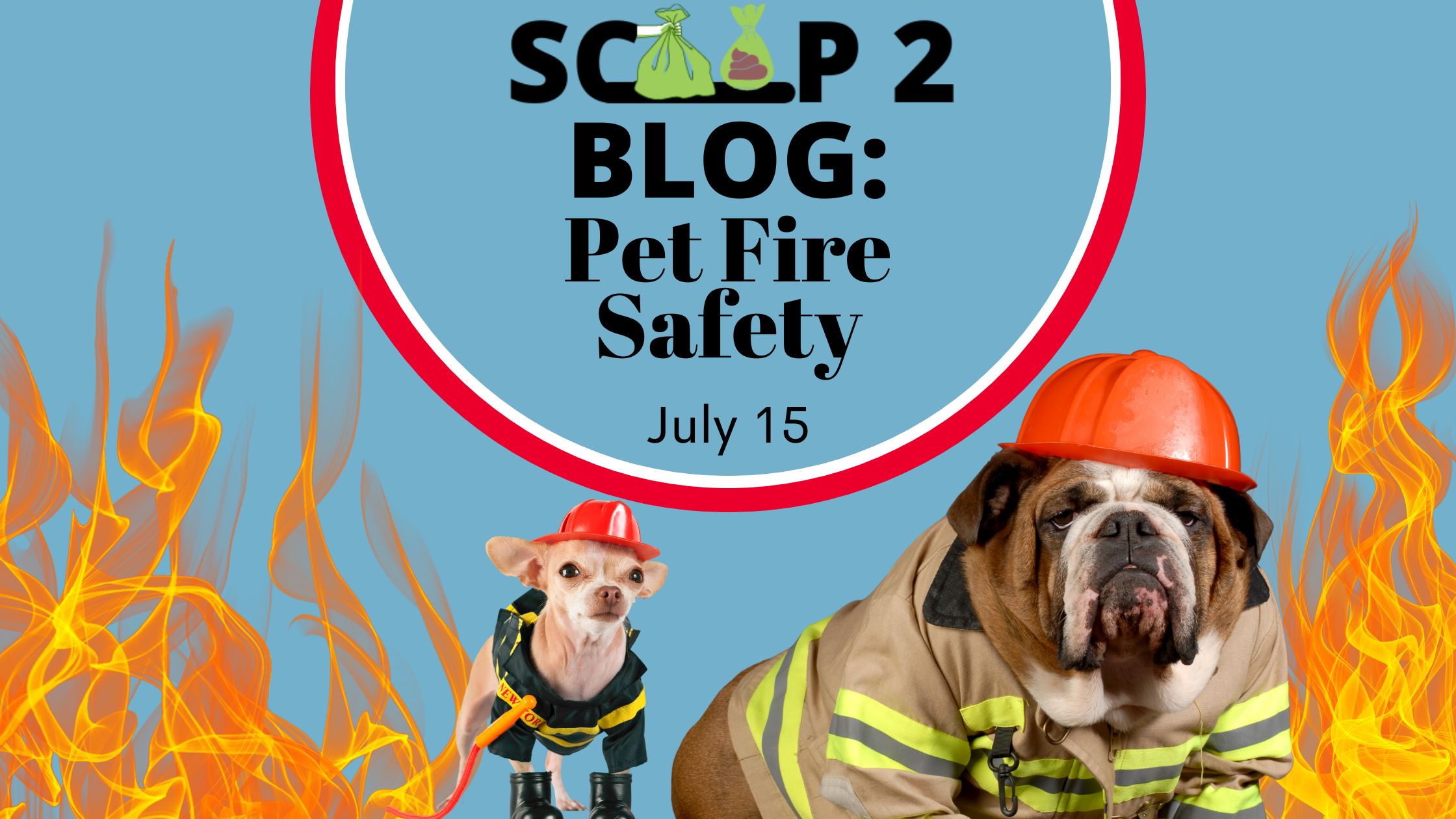 Tips for Preventing House Fires:
🔥 Lock knobs on stoves – so your pet cannot nudge to stove and ignite a burner
🔥 Don't leave candles unattended when you leave a room, so a paw or tail cannot tip them over and cause a house fire
🔥 Pet-proof your home! Your fur baby needs pet-proofing as if it were a baby, remove any loose wires or potential hazards
🔥 Beware of glass water bowls on wooden decks – on hot days the sun rays can start a fire through a glass water bowl – use ceramic or stainless steel instead
How to Prepare for an Emergency?
Put a rescue alert sticker in a front-facing window to alert rescue workers there's a pet in your home
Arrange a place for pets to say if you evacuate your home – not safe for you, not safe for your pet!
Make an emergency kit – have your kit in a safe location near front doors for easy access
Keep identification on your pet – and ensure it's up to date!
Great products to help you prevent pet-fires:
Pet Rescue Sticker
Pet Emergency Kit
Pet ID
We love these tags as they can't fall off as easily (like regular tags), the QR code is customizable and can easily be changed as your information changes, plus the cute pet image is just adorable! Shop other styles:
Pet Proofing
It depends on what your needs are for pet-proofing, and how difficult your pet may be… but we LOVE this retractable baby and dog gate – perfect for your fur-and/or human baby!
Elevated Ceramic Pet Bowl
We love these elevated (and adjustable) pet bowls, perfect for your cat or pup to eat at a comfortable position.
Ceramic not your style? Check out this Classic Stainless Steal Pet Water and Food Bowl combo
Looking for more helpful tips, information, and fun content? Follow us on social media:
Interested in making a difference in your community? Sign the Scoop2 Pledge and Join the Poovement!