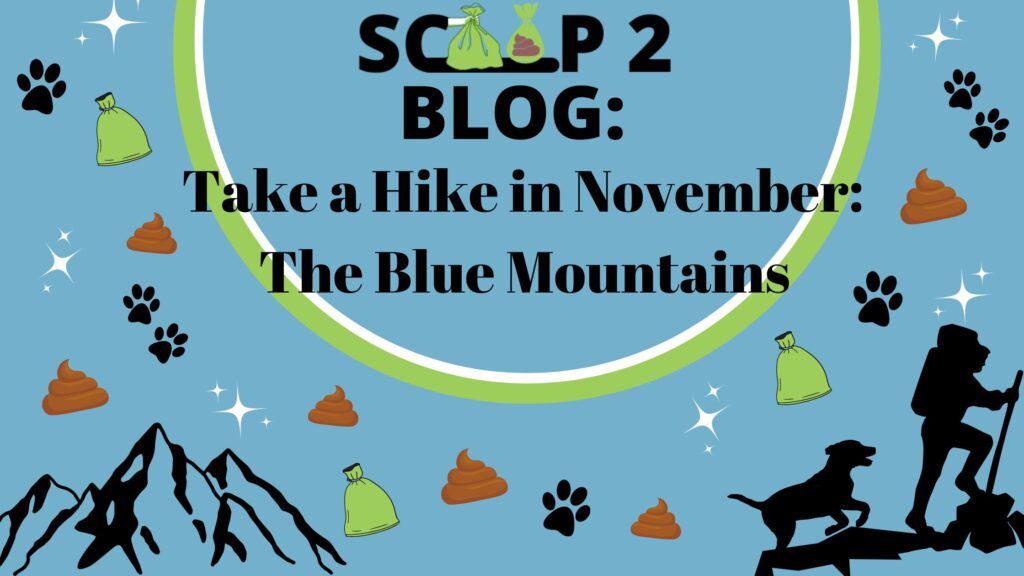 November is filled with many fun National holidays, one of them being November 17 "Take a Hike Day". Since we live in the beautiful Blue Mountains we wanted to share some beautiful local hikes that you and your furry friend can enjoy on Take a Hike Day!
The Georgian Trail
The Blue Mountains and Thornbury has many beautiful locations to take a hike in November. One of my favourites is the Georgian Trail. Take a hike in November on the Georgian trail and you will catch the beautiful fall colours lining your path. The Georgian Trail runs ~34KM from Meaford, Ontario through The Blue Mountains, to Collingwood, Ontario. There is a bike repair station by the Bridge of Kindness located in Thornbury, along with pet waste bags and garbage cans along the trail so you can Scoop 2!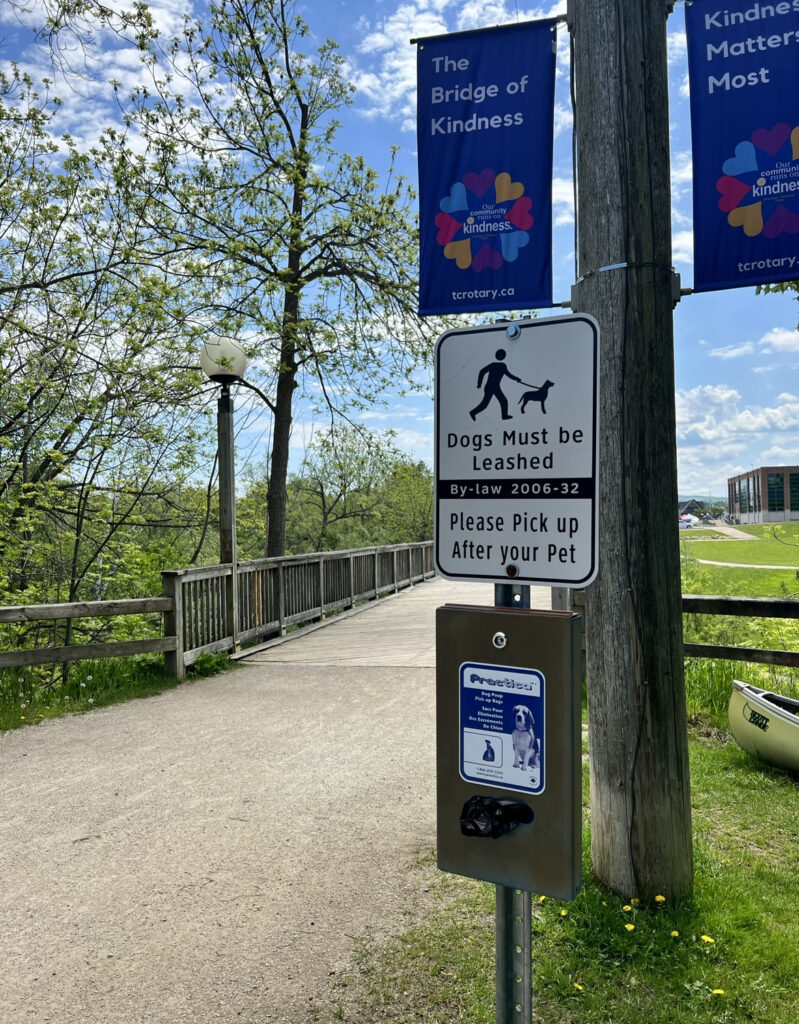 The Beaver River Trail
The Beaver River trail is another spectacular trail to take a hike in November. It can be found in Thornbury. Start by the Police station, hike through the beautiful neighbourhoods, and runs along the Beaver River, by the Georgian Bay where you can watch a beautiful sunset at the harbour with your pet. Hike through the beautifully treed path, catch the different trees (with signage) along the way, while your pet can enjoy all the different scents. Of course you can find pet waste disposal along your route, so be sure to Scoop 2 pieces of pet waste/litter box (if you can find extra – it is typically very clean).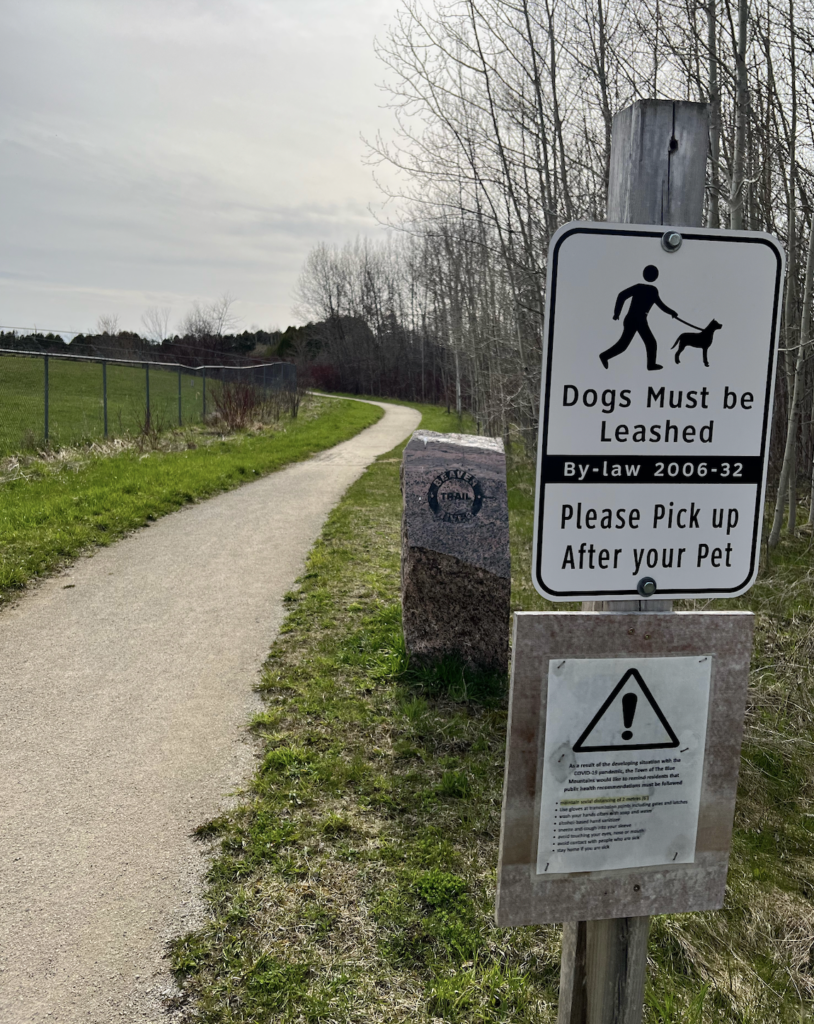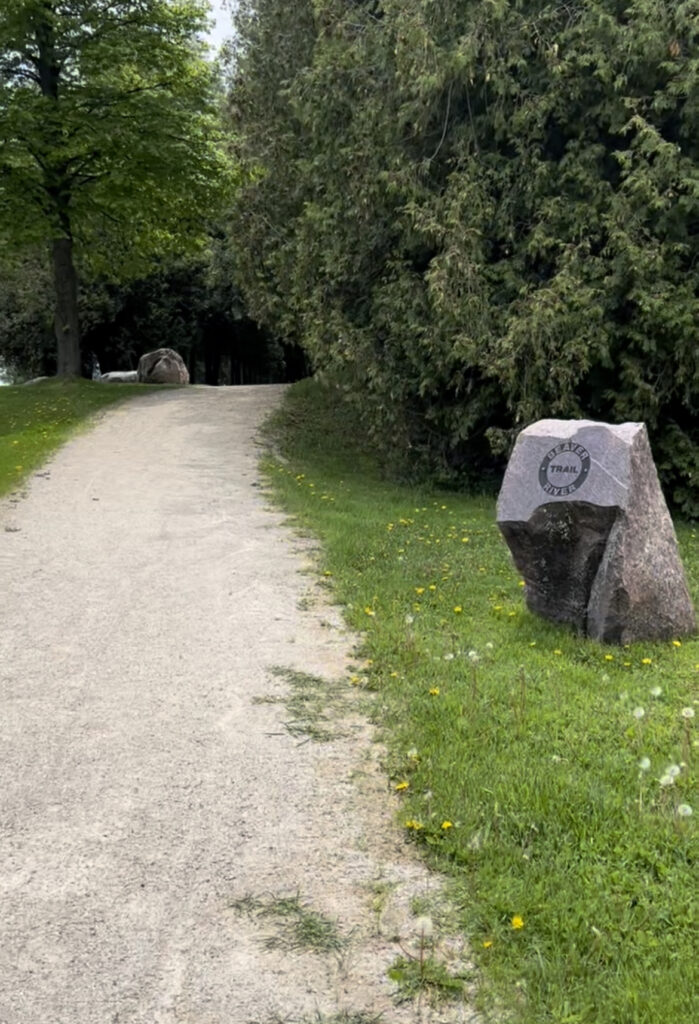 Bayview Park
Finally I'd like to share Bayview Park, a central hub that you can link up to the Georgian trail, or walk a bit and you can find the Beaver River Trail. If you are looking to soak in the beautiful calming blue waters of the Georgian Bay, I highly suggest taking a stroll through Bayview Park. You will find pet waste bags and trash cans nearby for you to Scoop 2 and keep our community clean. If you have kids, this is a great spot for them to play on the playground – with a slide and swings, large green space and picnic table, Bayview Park is a great location to take a hike with the whole family to enjoy!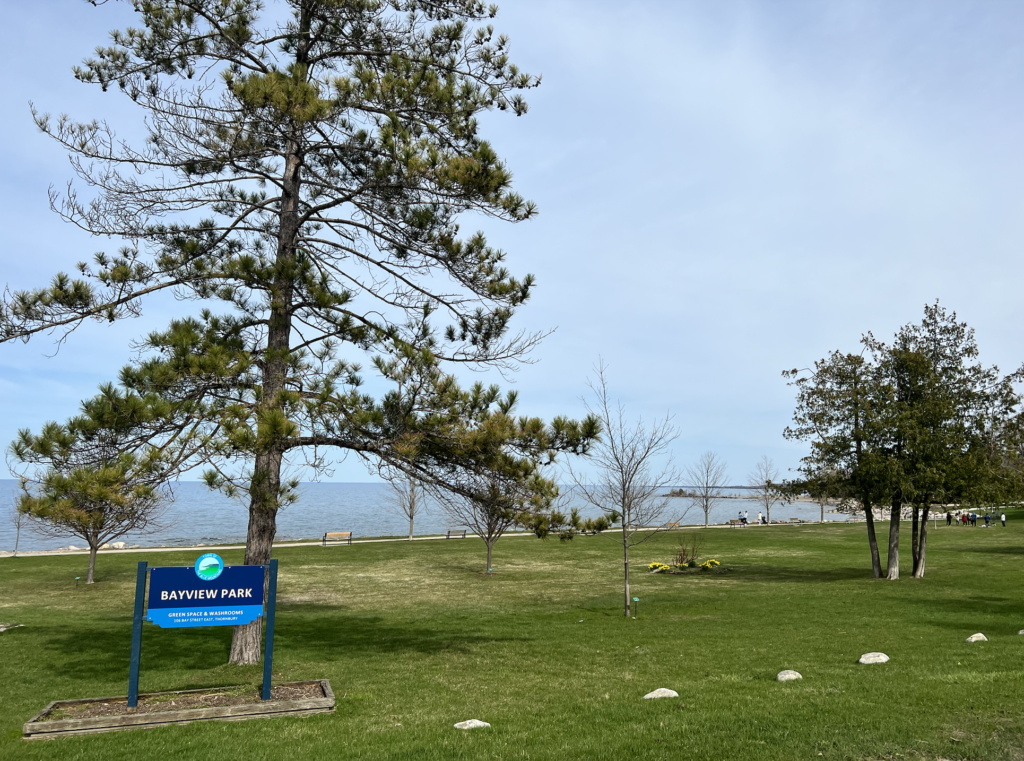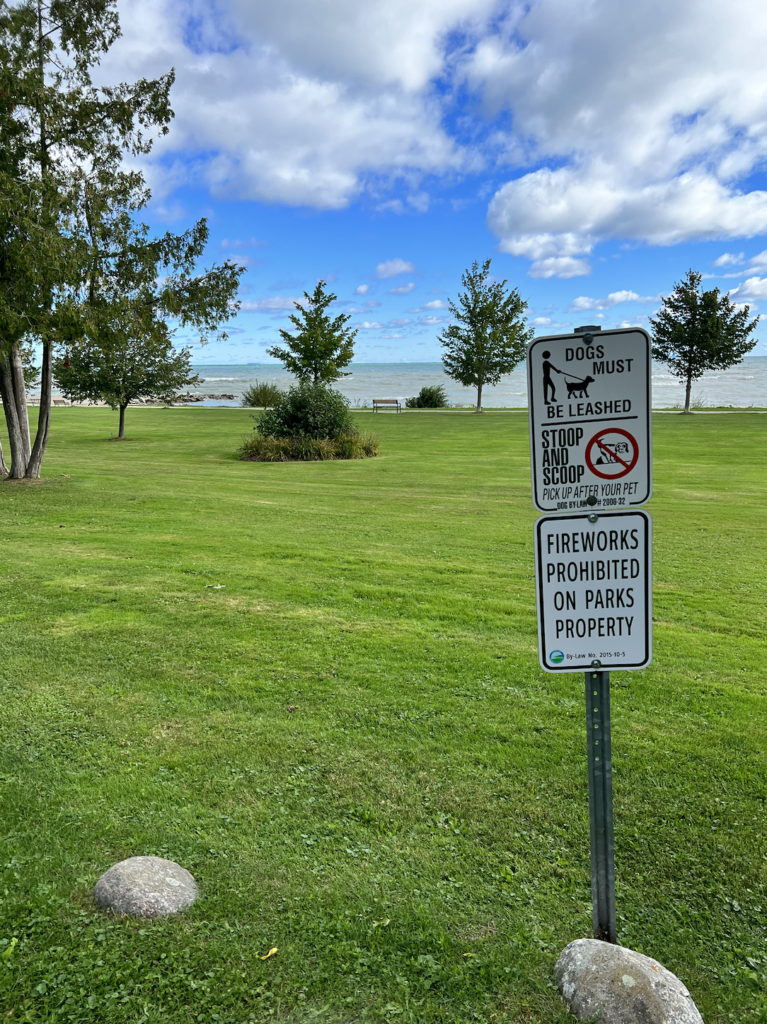 If you enjoyed this post we'd love to hear which trail you plan on enjoying for take a hike day! Be sure to share with your friends these wonderful Blue Mountain hiking gems, or if you're a local be sure to share your favourite part of living in the Blue Mountains or your favourite local trail. Our friends over at Builds by the Bay Real Estate share a great blog on Dogs in The Blue Mountains if you are planning on making the move & looking for more information for your pet (plus she's an amazing REALTOR®). As always, let's make a difference in our beautiful Blue Mountain community (everywhere) & scoop 2!